Bilingual training course, Saint-Armand
Discover a bilingual training course on the shores of majestic Lake Champlain
Installation in 2020 of multifunction benches, exercise benches, parallel bars with neutral grips, pull-up bars, inclined accessible support and training hurdles
Installation of a stretching and yoga space composed of our multifunction bench and relaxation / yoga bench.
Exercising by the lakeside
Discover a project located in Montgomery Park, a beautiful area in the Philipsburg district in Saint-Armand. Close to Lake Champlain, these equipments could not be better located!
To be honest, Montgomery Park represents an important achievement in several aspects. Indeed, the AtlasBarz team has long dreamed of delivering modules next to a waterway; having most of the modules near Lake Champlain, this is an unprecedented success for AtlasBarz.
Also, the bilingual training course at Parc Montgomery is our first achievement offering training signs in both official languages; on the front in French and on the back in English.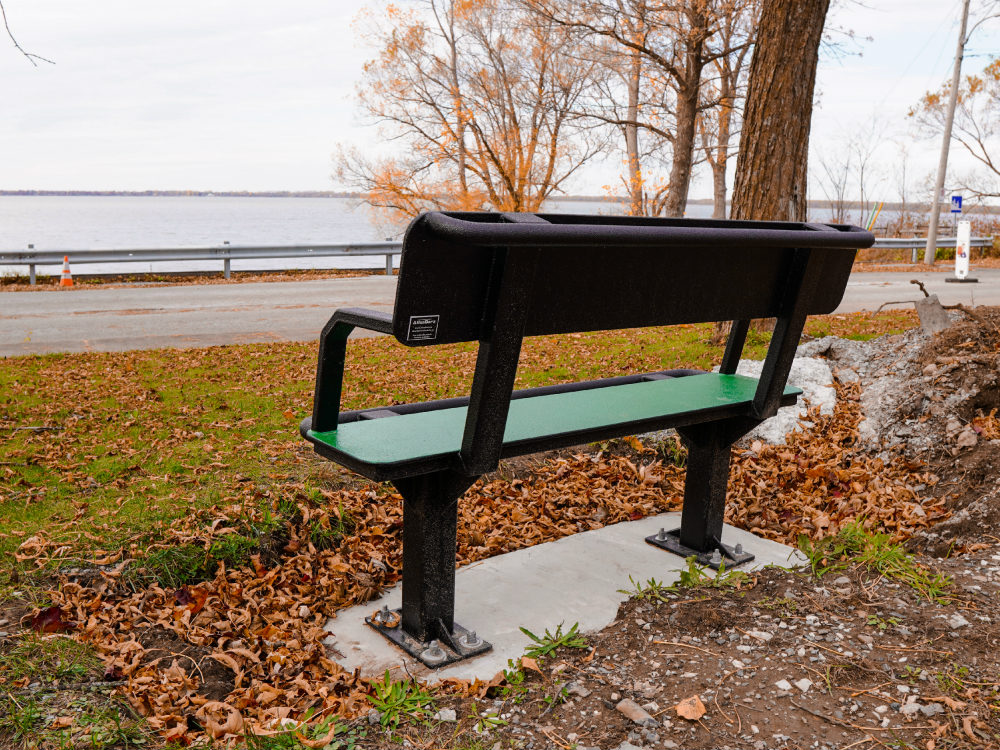 Outdoor fitness modules
The site is made up of five separate stations that can accommodate a total of more than sixteen users: a multifunction bench, the parallel bars with neutral grips, four pullup bars, a workout bench with multiples grips, training hurdles and an inclined accessibility support .
Among these modules, we delivered as a novelty our pull-up bar cage and training hurdles. In addition, a few variants have also been developed. For example, on our exercise bench, thanks to the neutral side grips, it is now possible to perform push-ups in several forms! Also, the accessibility support also offers an additional variant in height, to be able to perform muscle strengthening exercises for the shoulders and back.
Finally, the last station has a stretching and relaxation area. There we have a multifunction bench our novelty, the relaxation and yoga bench.
Station 1: Warm-up
Station 2: Upper body
Station 3: Lower body
Station 4: Elastic bands
Station 5: Stretch