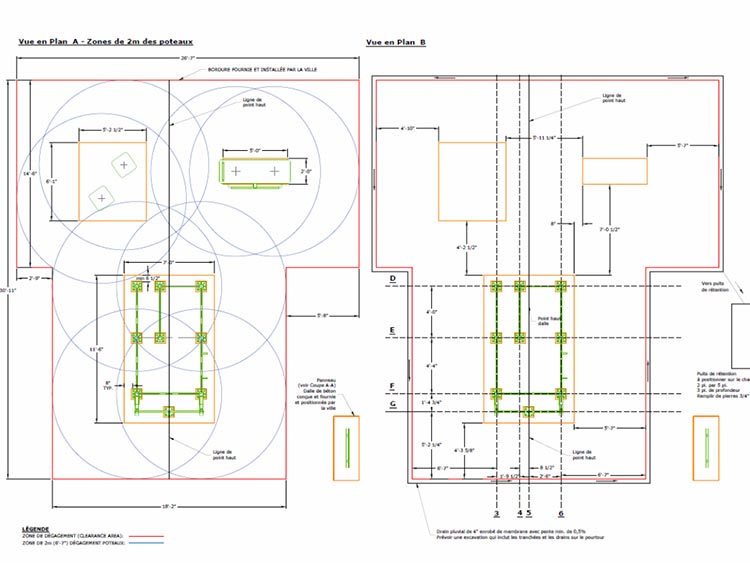 You would like to integrate an outdoor gym, but you do not know where to start? We can advise you and offer you different options depending on your customer base, the space available, the number of users you want and your budget. We design all our equipments to meet your specific needs.
We encourage the local economy, as our products are designed and manufactured in the region. We use the best of computer technology to design, optimize and test our sports installations before we even manufacture them. We can supply plans and specifications with seal of engineer member of the OIQ in order to integrate an urban workout area in your environment according to standards and the best practices.
We use the best materials available on the market to ensure unmatched durability. All our equipments are made of composite materials reinforced with structural steel to offer better stiffness than aluminum and a non-slip textured coating based on high performance polyurea. We also use marine grade stainless steel bars and high-quality anti-theft hardware.
Thanks to our network of partners, we can provide an installation service in order to offer a turnkey service. As the installation is simple, it can be done by your staff to reduce costs. In any case, we will be on the field to guarantee your full satisfaction of your new acquisition.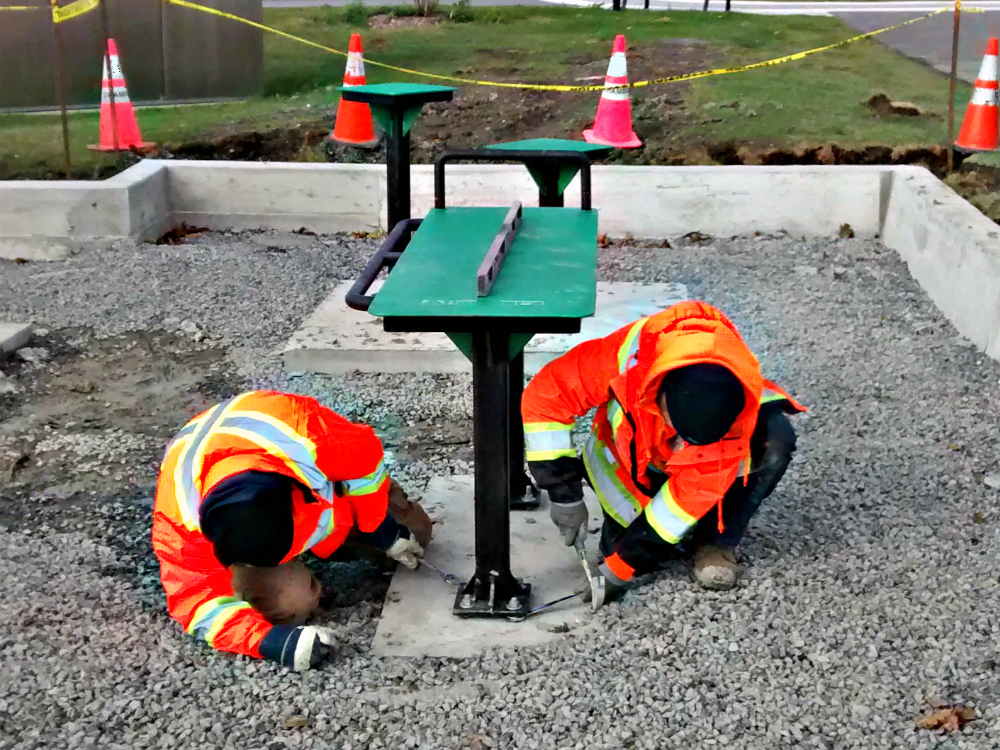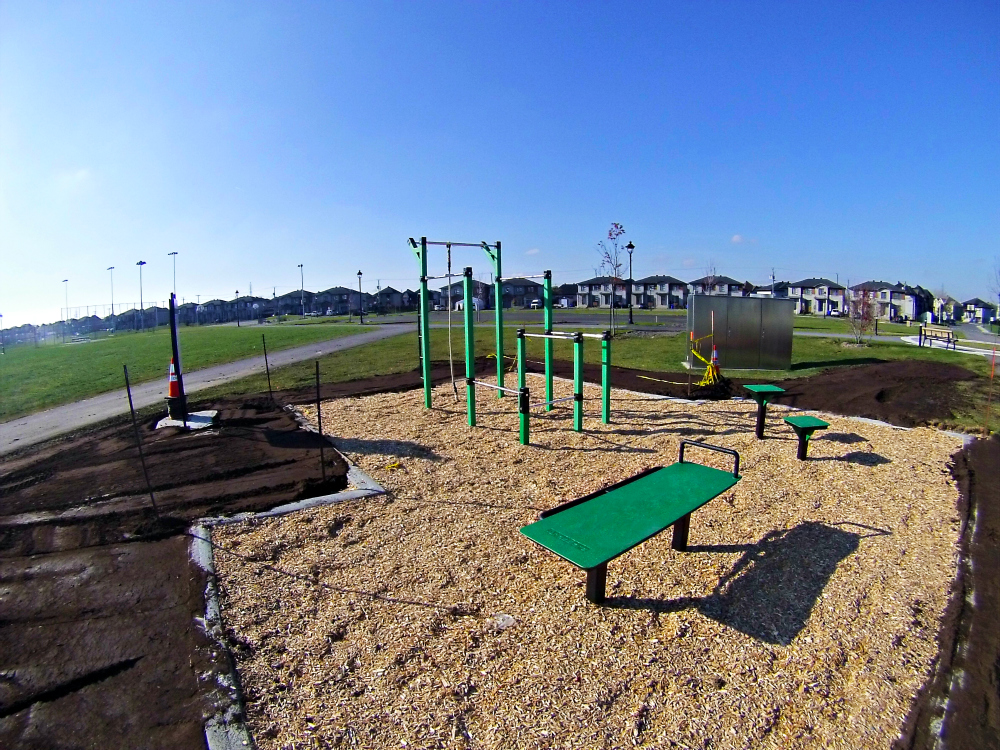 For each of our projects, we offer you two free inspection audits through the first year after your acquisition. These inspections assure you of the good condition of the installations while guaranteeing the safety of the users. It is possible subsequently to extend the inspection service for the years to come.
Depending on your needs, we can give you "As Built" or "Final" plans as well as a certificate of conformity to attest to the successful completion of your brand new urban workout installation.
To complement the exercise panels included with your outdoor fitness trail, our mobile app will allow equipment users to access a wide range of exercises and programs for all levels. This app is available for free download.
AtlasBarz Parks are also listed to showcase the different exercisers available at each location. Several other features will be added soon.
Download our application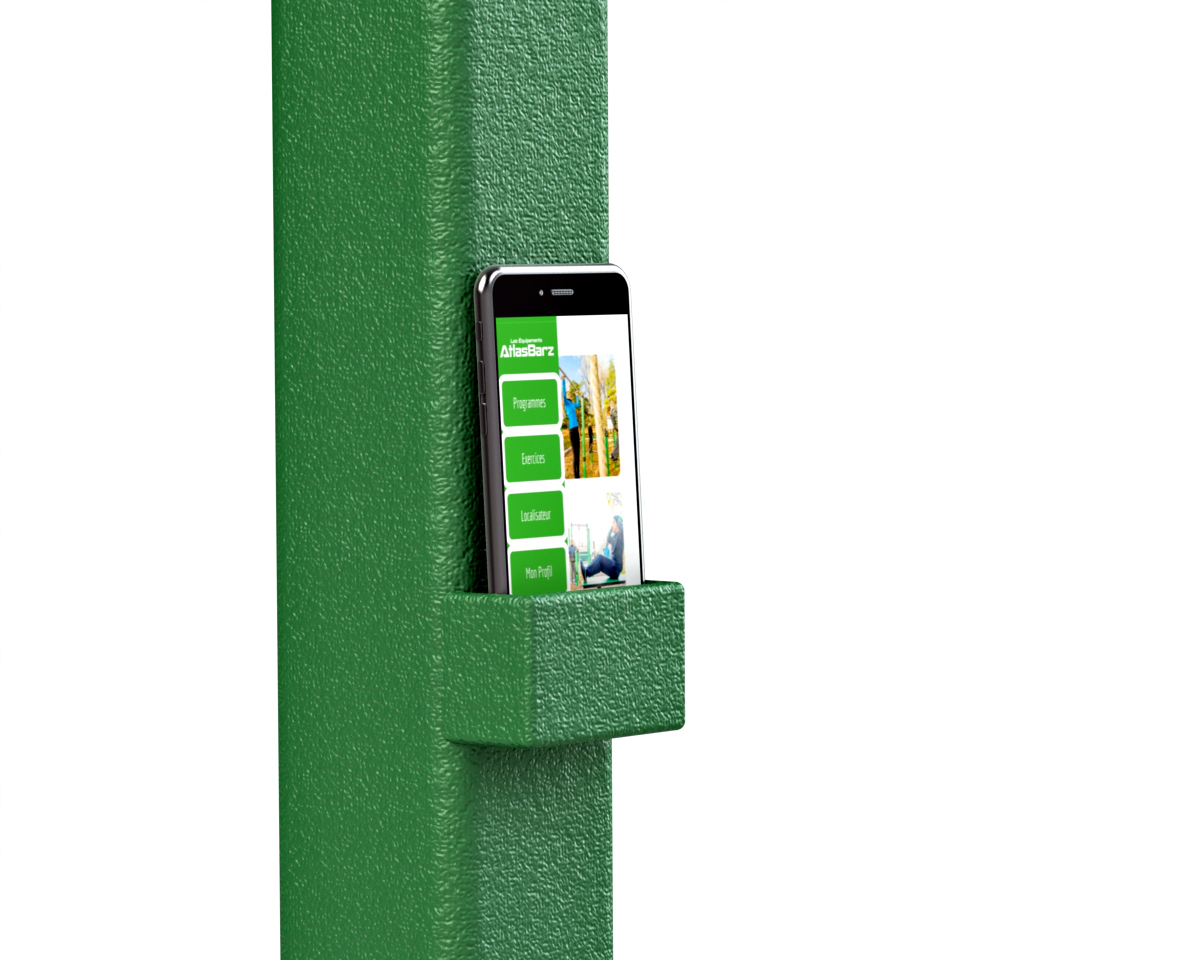 Energize your outdoor workout stations with our certified kinesiologists or coaches. We can organize workouts for everyone on a weekly basis. We will use our mobile app as well as social networks to connect users.
We can also organize large-scale events on site!