Calisthenics? - What you should do right now!
Calisthenics is more than a trendy physical activity, it's a lifestyle! It is a discipline which in addition to promoting healthy lifestyles, allows you to push your limits.
Simply put, calisthenics is a way of training only using your body weight, as naturally as possible.
Without knowing it, you've all done it at one time or another, yes yes! One of the famous exercises of urban training is the pull-up.
For most (if not all) exercises, calisthenics is inspired by a very old sport: gymnastics. Some calisthenic exercises can be seen in action in this old video from 1938.
In Quebec
In Quebec, we were able to see the beginnings of this trend from around 2010. On the other hand, in Europe, there was already a strong movement.
But why such a sudden craze for outdoor training? On the training side, this discipline brings an orientation focused more on endurance and the precise definition of the muscles of the body. In calisthenics, you don't necessarily look for Arnold's big muscles. For some, they are looking for a finely detailed muscle sculpture. For others, they just want to be in full control of their bodies.
You can see some of the calisthenics headliners below.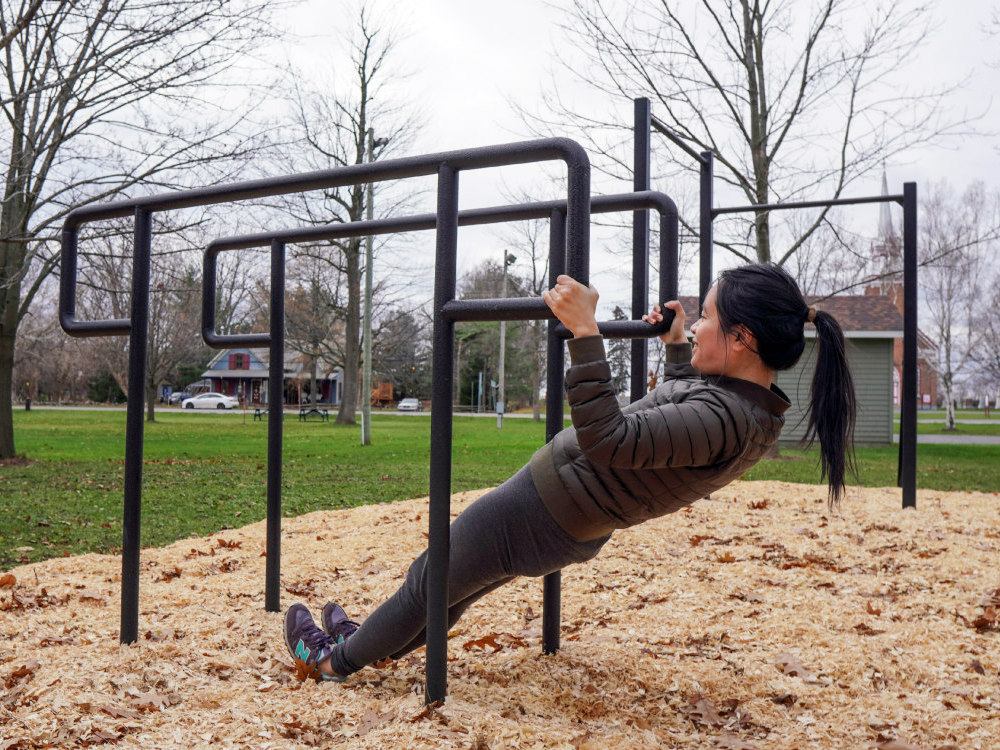 The beauty of calisthenics is that everyone has their own purpose, it's free, and there is a strong community for beginners to progress in the sport.
To introduce yourself to this discipline, you can look at our list of essential calisthenics exercises (article to come).
You can find the facilities closest to you by viewing our locator.
So, see you at the park?