The first outdoor bench suitable for urban workout
Urban furniture for healthy cities
It is now possible to contemplate the open air sitting or perform various physical exercises in one place.
This park bench fits perfectly into a workout path or in an urban environment.
All colors are available!
All our benches are accompanied by an exercise panel to illustrate the possible exercises. It is more than thirty exercises accessible to all!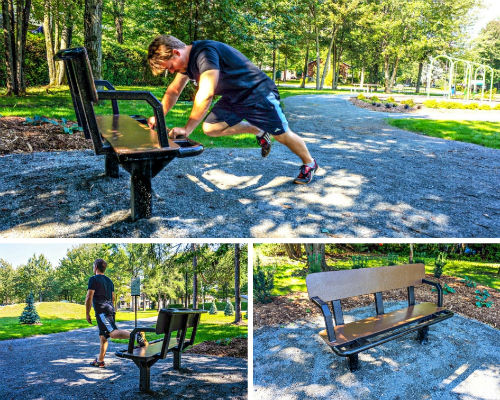 An innovative, safe and sustainable park bench
This bench is suitable for outdoor and safe physical activity through built-in brackets and the absence of exposed hardware in the user's training space. Benefit from a unique and ergonomic design!
This bench offers unmatched durability thanks to the high-quality protective coating widely deployed in the military and construction fields.
A product designed and manufactured in Canada.
See our color chart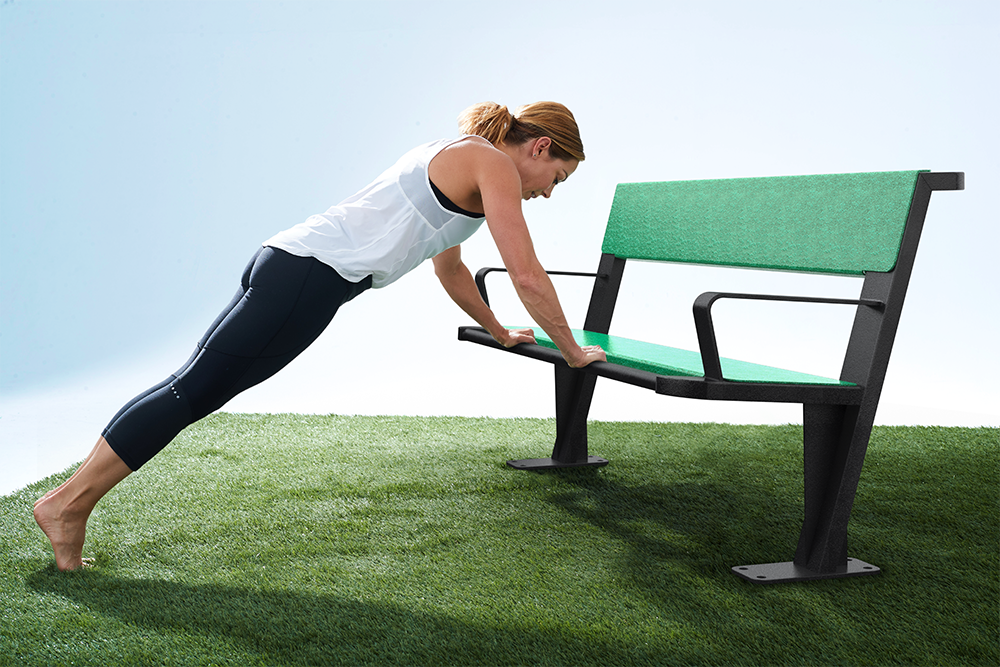 Discover our new model
Active Bench
Following the extraordinary success of our multifunction bench, we have meticulously refined its design to give it an even more modern and attractive look. This stunning new version of the bench is specially designed to give a real "Wow" effect to your active project!
Learn more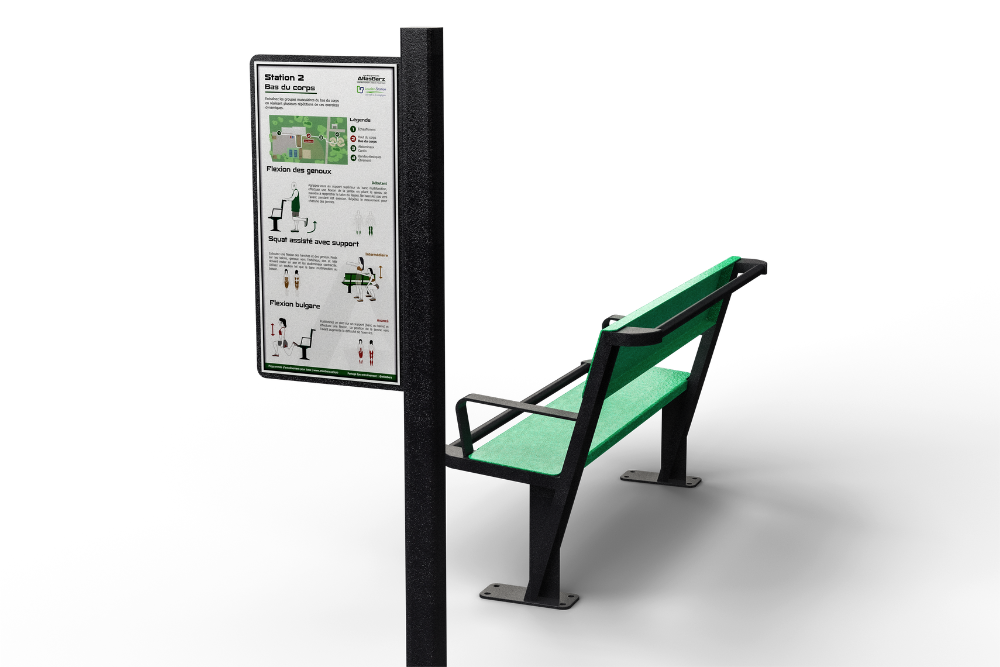 Exercises on a park bench adapted
This multi-use urban furniture has a support on the back and on the seat of the bench in order to do various exercises of musculation such as inclined pull-ups, dips on the bench or stretches of any kind such as the swinging of the lateral leg and the stretching of calves while standing.
Users can perform leg exercises with the bench safely with our non-slip brackets!
All these exercises are approved by certified kinesiologists.
Video only available in French.
Experience the quality of the product, it's free!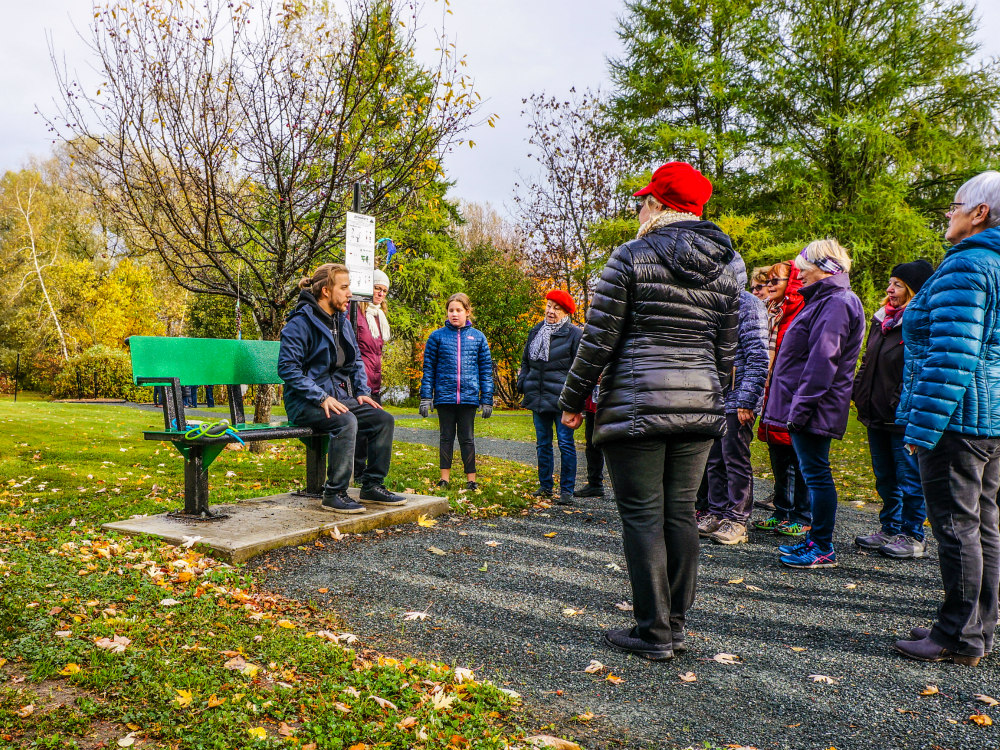 Try our multifunction bench for free.
Contact us now to reserve your access to our innovative park bench!
* Exclusive offer to Quebec municipalities
Contact Us!