Discover our parallel bars for parks and sustainable public spaces
Parallel bars adapted for all
Whether your target audience is beginners, intermediate or advanced, our parallel bars are suitable for everyone.
We design all our exercisers according to your specifications. Typically, we offer parallel bars with our textured coating promoting black contact making. We also offer the opportunity to add a touch of elegance to your furniture by offering parallel passivated 316 stainless steel bars. We integrate neutral plugs to vary the contact and thus offer a better precision on the muscles to be targeted during exercises.
Also, we offer optional parallel bars with a variation of the width of the bars, in order to make them suitable for all the templates.
Some parallel bars have been installed indirectly, thanks to our ABZ-01 module, which integrates them by default.
See Saint-Amable's Project
High quality parallel bars
Our parallel bars offer unparalleled durability thanks to their steel structures and high performance protective coatings.
This polyurethane-based coating protects all our installations against UV, corrosion and vandalism. It is also anti-graffiti, flame retardant and less harmful to the environment compared to the usual paint because it does not emit VOC during its application. Our 15-year limited warranty is a testament to our confidence in our superior facilities.
This outdoor exerciser is designed based on all North American safety standards in public spaces (CSA and ASTM). Neutral outlets meet the required clearance for a closed opening and no sharp corners or hardware are visible or accessible on this outdoor equipment.
We provide specialized 316 stainless steel (marine grade) antitheft nuts to secure your investment.
Contact us!
The minimalist design of our exercisers ensures a total harmonization with its environment.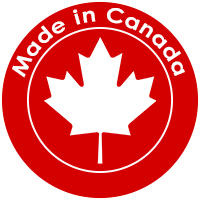 Invest in a product made in Canada by contacting us now! We can move to present samples of our products and to answer your questions!