Bring your parks and green spaces to life with our outdoor ping-pong table!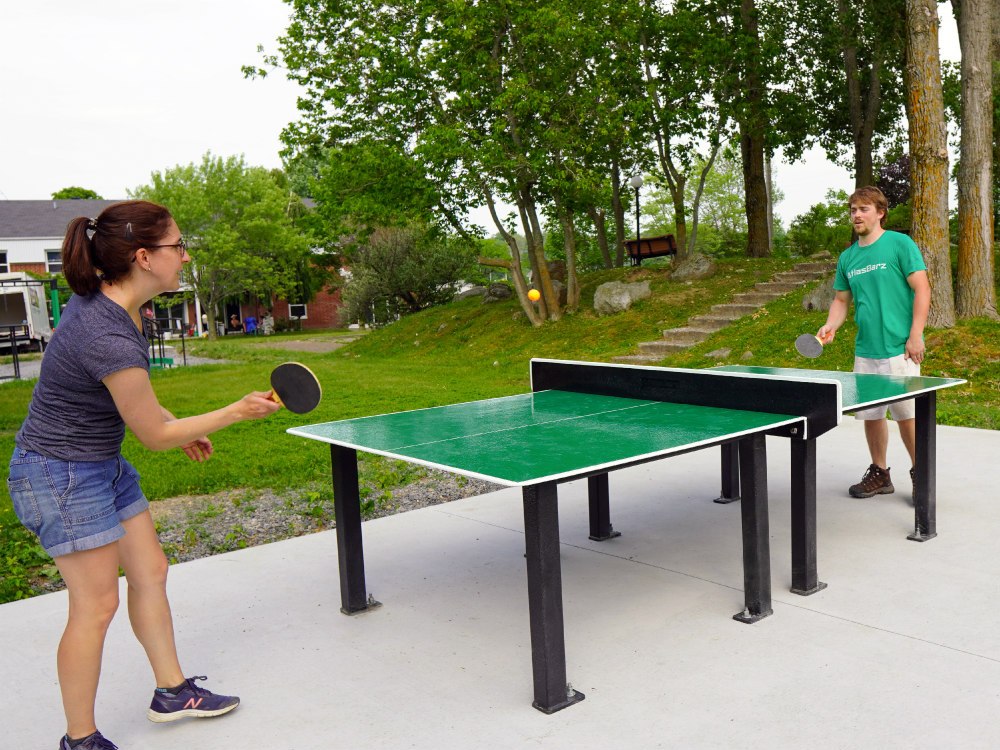 The best of table tennis
Our ping-pong table, designed for outdoor use, offers an unique and adapted play area. Our table will be appreciated by ping-pong fans, since its design based on the standards of the International Table Tennis Federation. We find on the playing surface a complete marking (end lines and sidelines), as well as an overtaking of the net according to the standards. In addition, the polyurea surface offers a bounce capacity for the ball conforming to the standard (rebound of 23-26 cm for an initial height of 30 cm).
Thanks to our innovative coating, we can reproduce the color of your choice in order to follow a very specific theme or even facilitate the arrangement between your ping-pong table and its environment!
Incomparable durability
Our outdoor table tennis table offers incomparable durability thanks to its steel structure and premium protective coating. This polyurea-based coating protects the urban ping-pong table and provides the following properties:
UV protection
Corrosion protection
Vandal resistant
Anti-graffiti
Our coating is also less harmful to the environment compared to conventional paint since it emits no VOCs during its application.
Our 15 year limited warranty is a testament to our confidence in our top quality street furniture.
Learn more about our product quality
Outdoor ping-pong table
More than 200 colors available
Made in Quebec, Canada

Premium protective coating
15 year limited warranty
Dimensions: 274 cm x 152.5 cm
Quick two-person installation
Smooth table finish
Maintenance free
Request a quote