Discover our versatile outdoor fitness station
An exercise station adapted and accessible for all
A static and versatile exercise station that requires the user's body weight to perform functional exercises outdoors. These are fitness, warm-up and stretching exercises approved by certified kinesiologists. In addition, this module is accessible to young people, the not so young, apprentices and experts!
Minimal, compact, community-based design, increasing interaction and sharing among users, and therefore collective and individual motivation!
Innovative, safe and durable outdoor exerciser
Enjoy a unique and ergonomic design with minimalist lines that blend with its environment (your choice of color).
Design according to the highest safety standards (CSA and ASTM).
Top quality materials are used to ensure unmatched durability: 316 marine grade stainless steel and composite structure from structural steel and textured non-slip polyurea .
A product designed and manufactured here in Canada.
Our product quality
Public Choice at the 2017 Health Challenge Contest!
Learn more
The components of the exercise station
Complement your exercise station according to your needs
A module adapted for the youngest
We have modified our ABZ-01 module to meet the needs of youth and adolescents. Ideal to introduce children to the practice of physical activity, module ABZ-01 MINI, will arouse their interest! Complement your parks or schoolyards with this innovative sports equipment.
See our project at the École du Boisé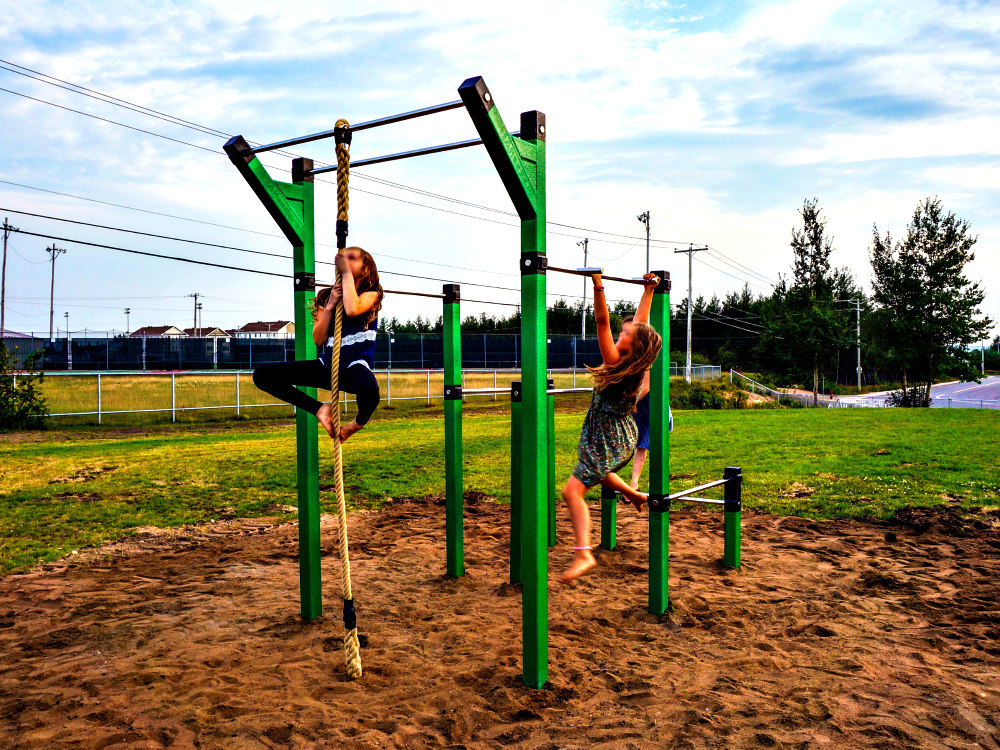 Experience the quality of the product, it's free!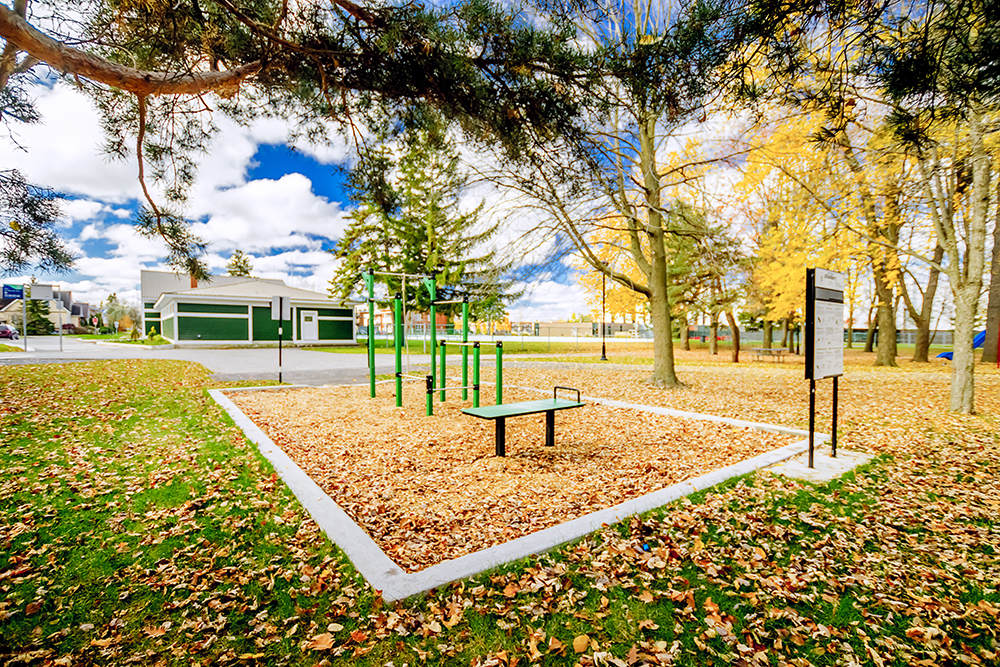 We can meet in order to present you samples of our products, extracts of plans and specifications and to answer your questions about our fitness station!
Contact us now and we will be pleased to advise you on your outdoor exercisers projects!
Contact us!