A must-have fitness equipment for seniors for strengthening lower body muscles
A specialized module for seniors
Our pyramid is ideal for encouraging seniors to come and move outdoors. Going up and down steps allows you to work all the muscles in your lower body while enjoying the great outdoors.
A study from British Journal of Sport Medecine shows that exercise on steps can reduce the risk of falls for our seniors by up to 50%.
Accompanied by two ramps on the periphery, our exerciser for seniors offers a safe and adapted training space. These ramps provide optimal contact thanks to the textured coating.
A information panel installed near this exerciser for seniors will illustrate up to 6 functional exercises to be performed with this equipment.
A module also accessible to all!
It is possible to integrate up to two external platforms into the pyramid in order to create a training space similar to jumping bench. In addition, this exerciser takes advantage of the pyramid ramps for additional support. Integrated platforms are ideal for more active users looking for an additional level of difficulty.
The steps are covered with our high performance non-slip and wear-resistant coating. The risers are completely closed and sealed to avoid the risk of jamming when going up or down the steps. There are no hardware or sharp corners on the visible part of the equipment to reduce the risk of injury.
Some exercises to do with our fitness module for seniors
Leg Extension
Side-way Stair Climb
Platform Jump
Stair Climb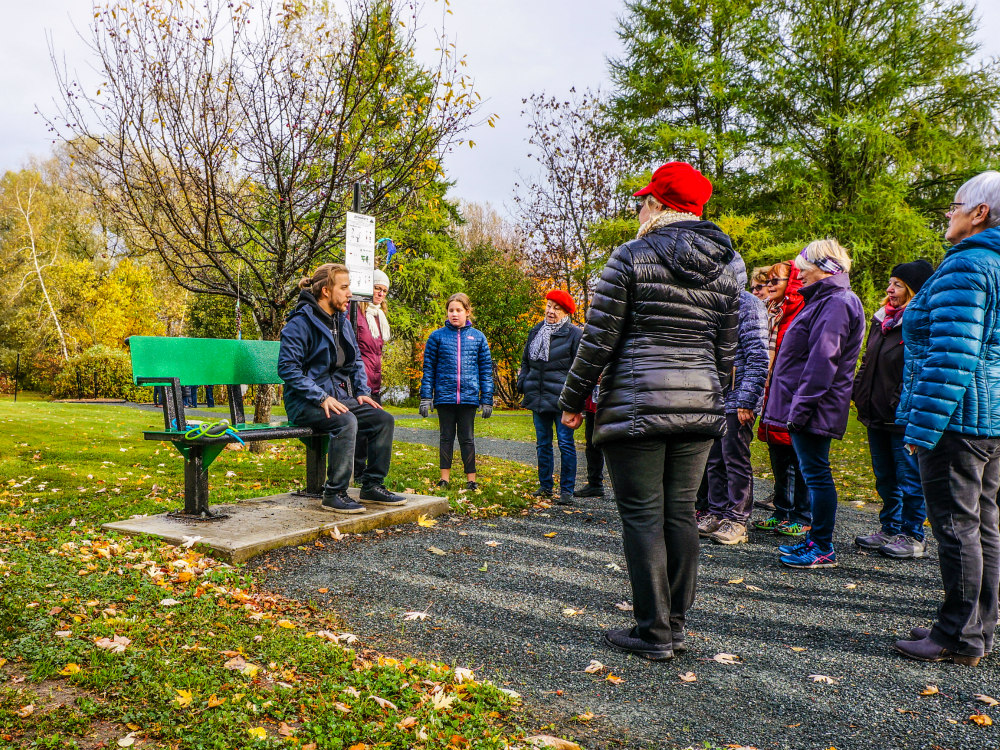 Contact us now and we will be happy to advise you on your outdoor exercise project!
Whether it is for fundraising, the design of a tailor-made active course or a price request, our team is at your disposal.
Contact us!