A training station for seniors ideal for motor skills and balance
A workout station designed for seniors
Our balance beam helps develop the user's motor skills. Balance control is a complete exercise connecting the muscles of the body to the brain! This exerciser is suitable and accessible for seniors and people with reduced mobility.
The beam is covered with a non-slip coating which promotes traction and thus limits the risk of falls. Changes in direction on the beam add additional difficulty to the user as they progress.
A specially designed custom ramp coated with a textured coating promotes contact while providing support for those with reduced mobility.
Prevention above all!
According to the Public Health Agency of Canada, falls are the leading cause of injury hospitalization among seniors, and one in three seniors faces this problem each year. It is therefore essential to promote exercises that treat balance and strengthen the muscles of the lower body.
This senior fitness module can be accompanied by a information panel to illustrate up to 6 functional exercises to be performed using this equipment.
The balance beam in action
Some exercises to do with our training station for seniors
Side way crossing (feet along the axis of the beam)
Lateral crossing (feet perpendicular to the axis of the beam)
Extension of the calves (plantar flexion)
Assisted squat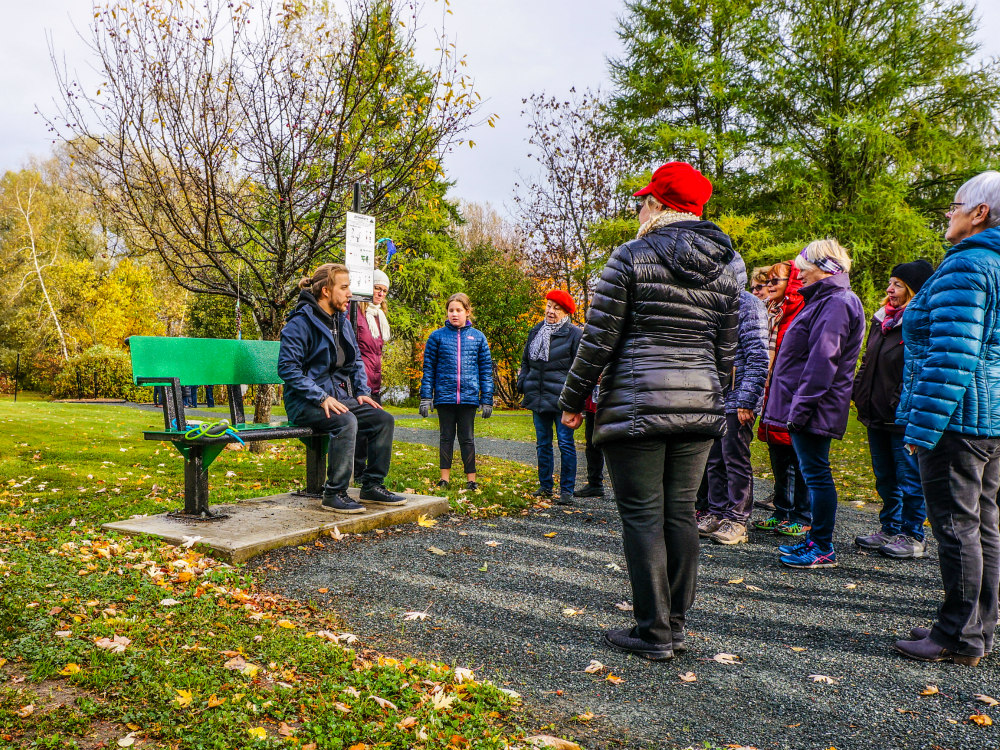 Contact us now and we will be happy to advise you on your outdoor exercise project!
Whether it is for fundraising, the design of a tailor-made active course or a price request, our team is at your disposal.
Contact us!