Are you looking for a supplier for your seniors' fitness trail ?
We have what you need !
We design adapted and stimulating fitness stations for our seniors.
All our equipment is manufactured locally in Quebec.
Take advantage of our expertise to develop your fitness project and together let's move your community!
Our most popular exercise stations
Why are these modules suitable for our seniors?
Discover some advantages of selecting our equipment for your fitness trail.
Muscle strengthening and balance to prevent falls

Our specialized equipment for seniors allows you to perform a multitude of exercises and movements involving the legs and abdominals.
It has been shown that paying special attention to these muscle groups helps prevent falls in seniors.
For example, a study from British Journal of Sport Medecine shows that exercise on steps reduces the risk of falls by up to 50% in our seniors.
Inclusive and accessible for all

For young and older, for users with reduced mobility or in wheelchairs, we have training solutions for everyone!
Functional exercises and variations in difficulty depending on the user

All the exercises to be performed on our equipment only require the user's body weight and each station allows for a multitude of exercises. So, whether you are looking for a beginner, intermediate or advanced level of difficulty, it is possible to carry out a training according to your needs.
Testimonial from a municipality satisfied with their new fitness trail for seniors
Would you like to know more? Contact us!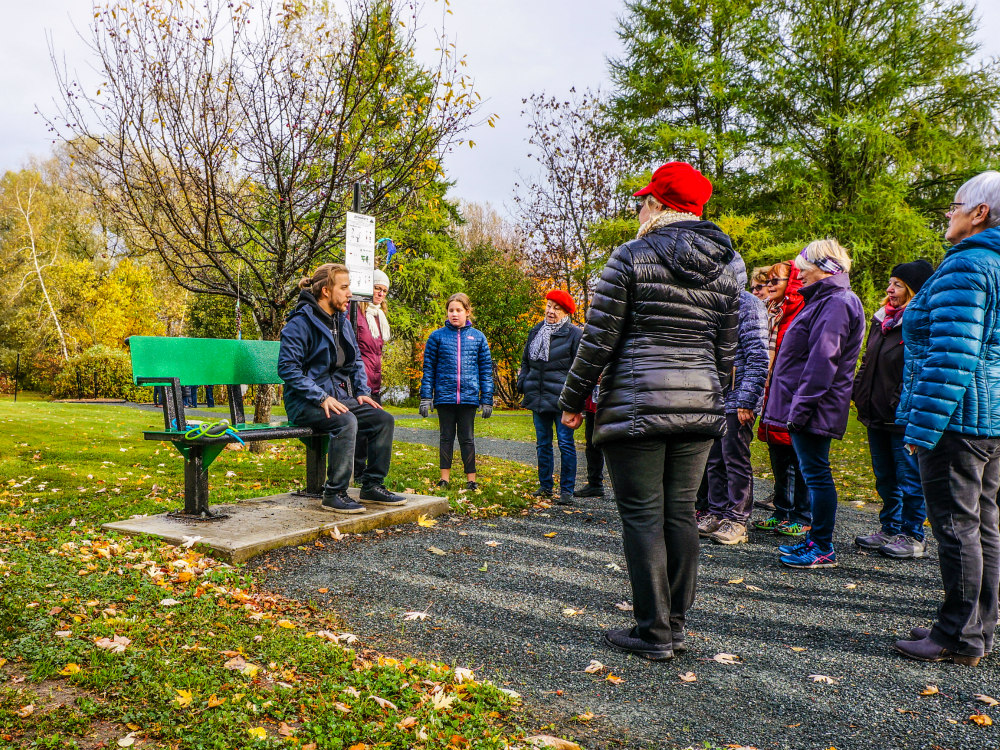 Contact us now and we will be happy to advise you on your active outdoor trail project for seniors!
Whether it is for fundraising, the design of a tailor-made fitness trail or a price request, our team is always available.
Be assured of a response within the next few hours!