Accompany your outdoor exercisers with our fully customizable descriptive panels
Sports signage adapted for all
All our exercisers and outdoor modules are accompanied by one or more fully customizable descriptive panels. These panels provide important visual support to indicate to users the various urban training exercises possible while illustrating the movement as well as the muscular efforts. The various exercises are validated by certified kinesiologists.
Whether your target audience is beginners, intermediate, advanced, seniors or people with reduced mobility, the exercises will be adapted for everyone. We can configure our panels to create an inclusive course or training circuit or centralize information to bring together and foster interactions between citizens and users.
Create a unique fitness trail
We can accompany you to create your urban training trail. All our panels are custom designed to meet your needs. As a result, the form and content of your descriptive panel is fully customizable!
We have a bank of more than 80 exercises of all levels of difficulty. We can offer you a complete fitness trail by combining warm-up exercises, muscle building with or without elastic band, cardio, balance and stretching and relaxation!
Our signs can be the format you want, either front or back, unilingual or bilingual. It is also possible to design a special welcome sign illustrating the active route to your citizens.
Some examples of achievements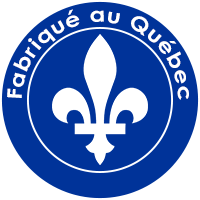 Invest in an active trail designed in Quebec by contacting us now! We can move to present samples of our products and to answer your questions!
Contact us!