Discover a combined station that will delight the youngest and oldest
An intergenerational module, several users
If you combine a neutral pull-up bar or push-up bars, our access support, as well as a descriptive panel and you will get our intergenerational module!
Thus, you discover a module that can meet the needs of different customers (beginners to advanced) while maximizing the space and the number of simultaneous users.
This type of module is installed perfectly along a fitness trail or in a reserved area.
A compact, community-based design, increasing interaction and sharing between users and, as a result, collective and individual motivation!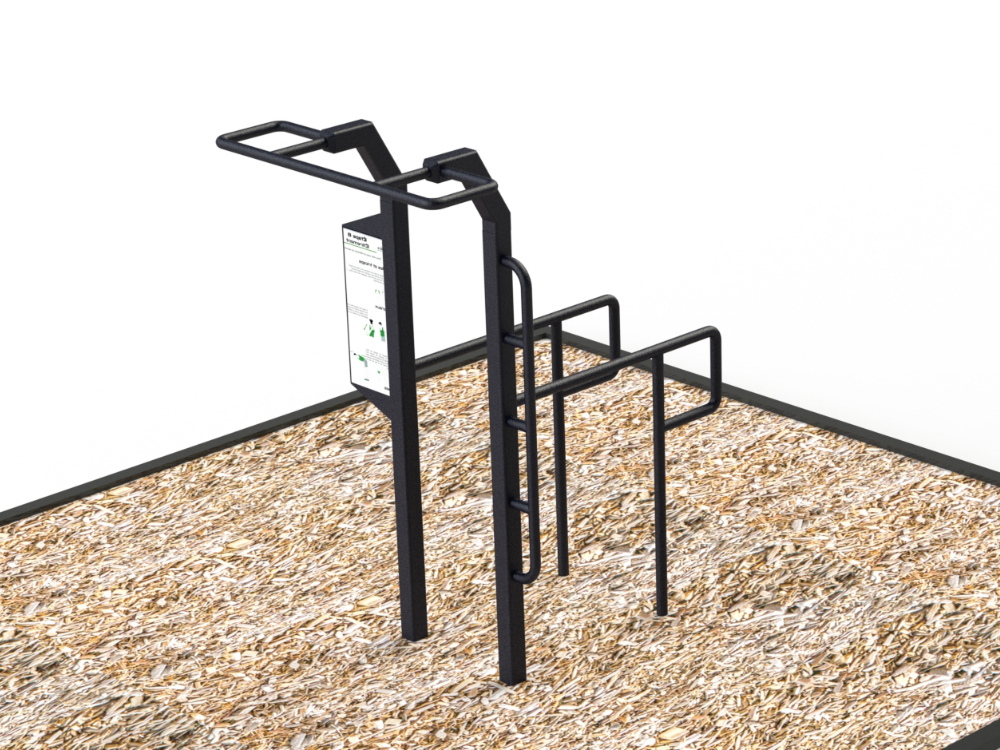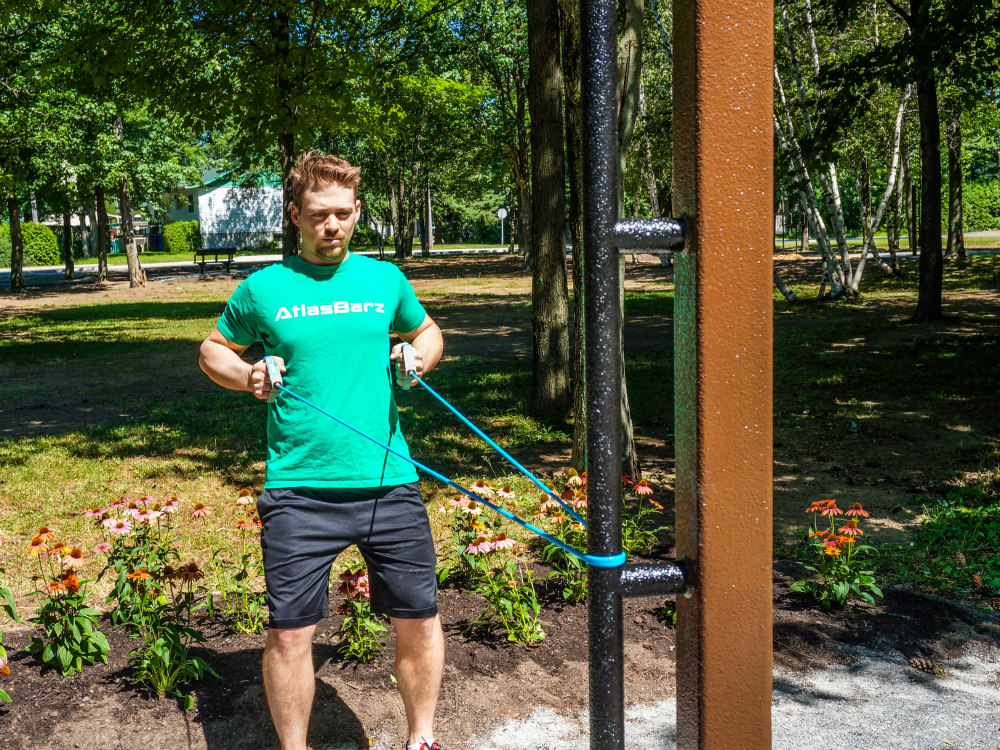 Innovative, safe and durable outdoor exerciser
Enjoy a unique and ergonomic design with minimalist lines that blend with its environment (your choice of color).
Design according to the highest safety standards (CSA and ASTM).
Premium materials are used to ensure unsurpassed durability. To learn more about our product quality, visit the following link: Quality and Sustainability.
A product designed and manufactured here in Quebec.
Customize your intergenerational module according to your needs
A set of parallel bars with neutral grips
A double-sided descriptive panel illustrating up to 8 functional exercises to be performed
Accessible support to perform exercises with elastic bands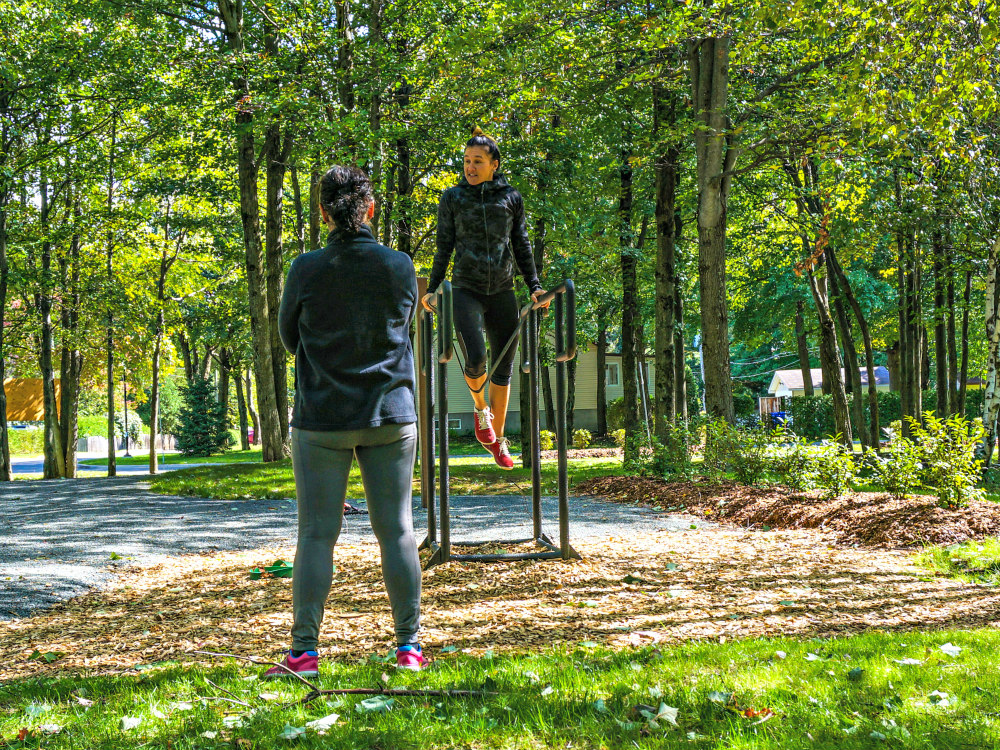 Experience the quality of the product, it's free!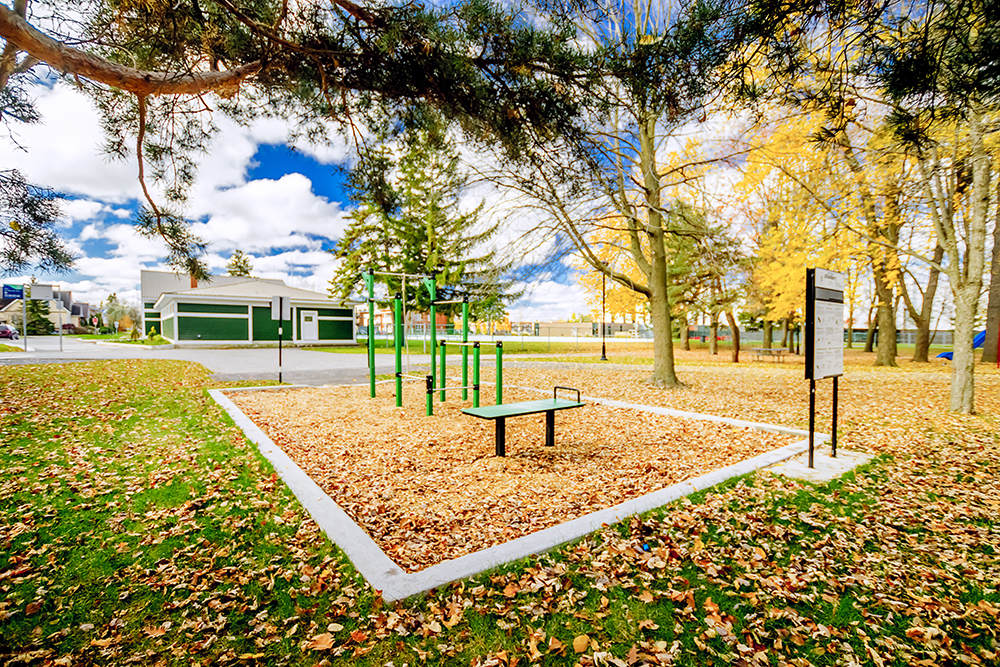 We can come and meet you to present samples of our products, excerpts of plans and specifications and to answer your questions about our exercise station!
Contact us now and we will gladly advise you on your outdoor exerciser projects!
Contact us!