Multipurpose urban waste collector for outdoor use
A 2-4 Function Outdoor Waste Collector to meet the needs of active cities
Our urban adapts to your needs and can contain any residual material. Typically, our bins are 110 cm x 73 cm x 63 cm (height x width x length). We offer an optional integrated flat or tilted lid to allow the flow of water or snow. An internal independent container for each function offers a capacity of 87 liters. These containers are secured by a stainless steel latch door. An internal anchoring system ensures a fast and subtle installation.
Thanks to our innovative coating, we can reproduce the color of your choice to follow a specific theme or facilitate the arrangement between your trash can, recycling bin or compost and its environment!
The innovative and minimalist design of our street furniture ensures a total harmonization with its environment.
Our bins, containers or bins for recycling and compost are delivered fully assembled. In other words, the installation is fast and no hardware can interfere with the users. Moreover, the anchors being internal, it limits the risk of snagging.
Invest in a product made in Canada by contacting us now! We can move to present samples of our products as well as to answer your questions!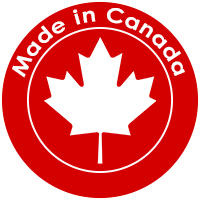 Contact us!